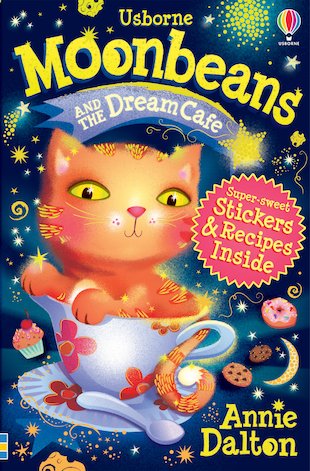 Look inside
Moonbeans and the Dream Café
Hopes, dreams and Moonbeans – meet Jax and her magical moon cat!
Jax has just moved to a new town and is struggling to get settled. Meanwhile, Mum is busy opening her dream business: a yummy new café. She doesn't seem to have realised that Jax feels lonely, and desperately misses her dad, who died four years ago. But one night, a pink lightning bolt delivers a sparkly kitten to Jax's door! This magical moon cat, Moonbeans, seems to bring Jax good luck. Is it all down to Moonbeans – or do Jax and her mum have a special magic of their own? Join cool, quirky Jax and her out-of-this-world cat as they help Mum to open the most delicious café on the planet!
Includes super-sweet stickers and recipes.