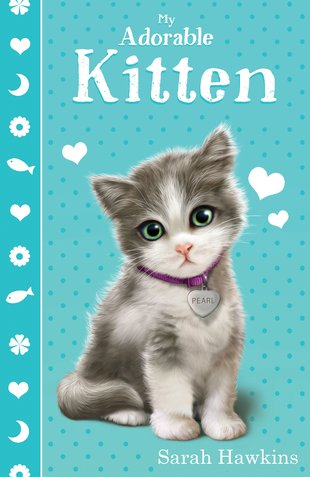 Look inside
My Adorable: Kitten
Perfectly named and perfect inside. New animal fiction by the author of the RSPCA books. Read all about the adorable pets you dream of. Nia loves cats – but all the same, she's upset when she's given the part of the Cowardly Lion in the school play of The Wizard of Oz. Snooty Jade Miller will play the main role of Dorothy, the part that Nia wanted. But things look up when her parents bring home a naughty kitten, Pearl. Suddenly Nia has her hands full! Can Pearl triumph in the local cat competition, beating all the posh pedigree cats? And will Nia find that she'll love playing a lion after all…?
Gorgeous animal fiction by popular author Sarah Hawkins
Sarah wrote the

RSPCA

and Battersea Dogs Home books
Includes beautiful pictures, facts and pet care tips
Reassuring story of animals, family and friendship
Who's reading this?
We want to read this book