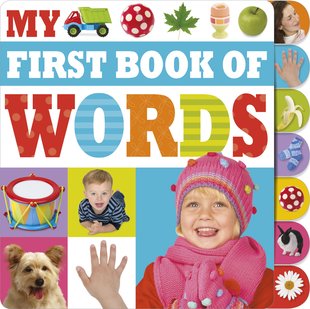 Look inside
My First Book of Words
A chunky tabbed book to help you name your world, with colourful photos of your favourite objects. Isn't the world bright and beautiful? Don't you want to talk about all the things you see? Well, this chunky book of naming words helps unzip your lips. Guess what: it's bright and beautiful too. Lovely photos with big labels show you lots of very nice things. (Tasty foods. Cuddly pets. Your favourite toys.) Learn to say their names as you look at the bright pictures and turn the sturdy tabs.
With beautiful colour photos and novelty tabbed pages
Easy-read labels encourage children to sound words out
Focus on familiar objects from home and everyday life
Great for first reading, spotting games and discussion
#starting-school
#first-day-of-school
#firstdayofschool
#readandlearn-070716
#startschool
Who's reading this?
We want to read this book