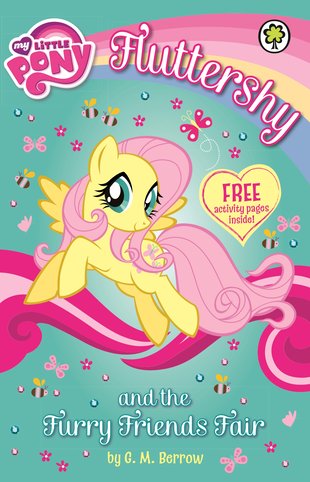 Look inside
My Little Pony: Fluttershy and the Furry Friends Fair
Ponies plus fluffy animals ought to be bliss. So why is Fluttershy so embarrassed? Find out in this gorgeous chapter book – packed with ponies, friendship and magic. (Plus some nifty activities for you.) Fluttershy can't believe it when her pet bunny, Angel, enters a herding contest. A bunny can't herd cows and sheep! It's going to be sooo shaming. Even worse, Angel's first practice is a disaster. Is Fluttershy so nervous of public shame that she'll let her cuddly pet down?
Fantastic chapter book from the world of My Little Pony
Exciting puzzle pages at the back of the book
Great way to build confidence through series fiction
Touching story about sticking up for your friends
Who's reading this?
We want to read this book