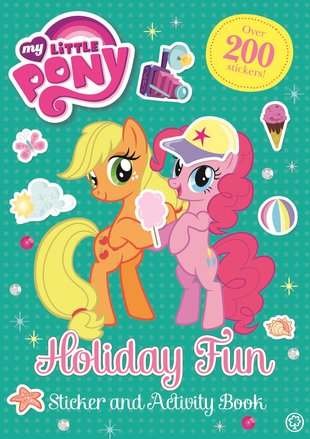 Look inside
My Little Pony: Holiday Fun Sticker and Activity Book
Sun hats! Ice creams! Campfire games! Break out your holiday smiles. The sun is shining in Ponyville, and all the ponies are really excited. Their holiday spirit has well and truly woken up. Goodbye, boring old duties. Hello, beach picnics and outdoor fun! You could go snorkelling with the Cutie Mark Crusaders, or join Applejack on a camping trip. And don't forget that Rarity is dying to hit the beach! With games, puzzles, colouring pages, drawing and over 200 summer stickers, this is a holiday in a book. No time to get bored!
Over 200 stickers and a huge range of things to do
A whole summer of activity fun with the pony pals
Beautifully illustrated with summery colour artwork
Get inspired with heaps of boredom-busting ideas
Who's reading this?
We want to read this book