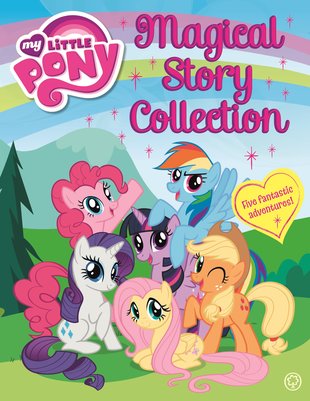 Look inside
My Little Pony: Magical Story Collection
Does one My Little Pony story get you super-excited? Then just imagine how much fun you can have with this bumper book! Five gorgeous stories in a beautiful colour collection where magic is all around you. Twilight Sparkle and her pony pals can't wait to show you their mystical kingdom. Unicorns, Pegasus ponies and sonic rainbooms really exist here! But even when things are a little more normal, the fun never stops while your pony buddies are nearby. Friendship is magic!
Bumper collection of five My Little Pony stories
Exclusive paperback for Scholastic customers only
A visual treat full of dazzling colour artwork
Truly magical tales of friendship and teamwork
Who's reading this?
We want to read this book