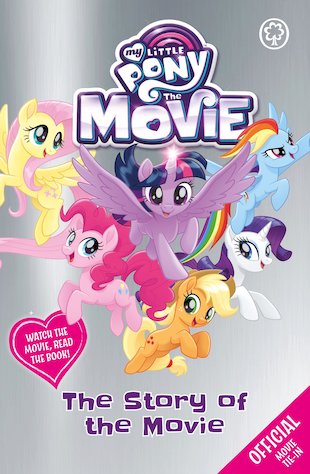 Look inside
My Little Pony: The Story of the Movie
Reading is magic! All the fun of the film in a gorgeous full-length novel that lets you relive the enchantment as often as you like. A dark force is rising in Equestria. Your pony buddies are seriously worried. Their My Little Pony world is all about joy and light. Even their names are like a rainbow of colour. They can't just sit back and let the darkness win. Step forward Twilight Sparkle, Applejack, Rainbow Dash, Pinkie Pie, Fluttershy and Rarity – a brave new evil-busting pony squad! Join them on an epic quest to the ends of Equestria. Will they be able to save their beloved land?
A fantastic novel based on the exciting new film
Addictive mid-length reading that builds fluency
Great way to motivate My Little Pony fans to read
Fun way to boost reading stamina and confidence
#gift-guide-xd-film-tv
#film-tv-november-17
Who's reading this?
We want to read this book