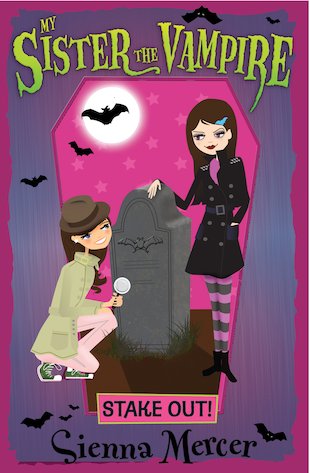 Look inside
My Sister the Vampire: Stake Out!
"We're on a mission!"
Ivy and Olivia are together again – and not a moment too soon. The whole vampire community is in a flap. Can the twins discover the identity of the unknown blogger who is determined to expose Franklin Grove's biggest secret? Hold on to your fangs, vamps – it's time for the twins to go undercover! Get set for the stake-out of the century in a thrilling mystery that you can really sink your teeth into.