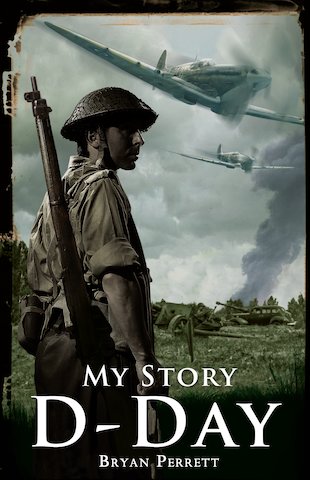 Look inside
My Story: D-Day
The day that changed the war: so real you'll taste the cordite. It's an epic turning-point. D-Day: the battle that marks the first real step for the Allies towards winning World War II. 6th June, 1944. Thousands of British planes and warships carry soldiers across the Channel to attack Nazi-occupied France. They land on the Normandy beaches. The Germans aren't expecting them. Lieutenant Andy Pope is one of a squad ordered to cut off the German line of retreat. Under heavy attack, he's left as the last officer in command. By sunset, the Allied forces have breached Hitler's Atlantic Wall on the Normandy coast. It's a mighty victory. But will Andy live to see it?
A thrilling fictional diary with a

FREE

clip-on compass
From a best-loved series with over a million copies sold
Written in a first-person voice that resonates with tension
Exciting historical reading that supports the curriculum
Who's reading this?
We want to read this book