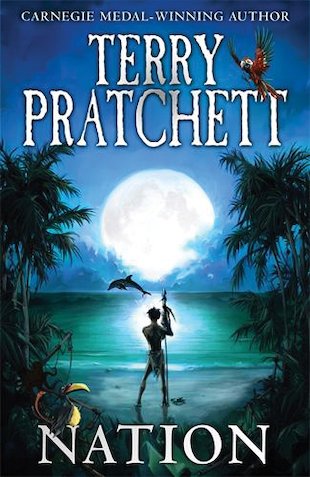 Look inside
Nation
When everything he knows and loves is swept away in a huge storm, Mau finds himself alone on a desert island – the last surviving member of his nation. He's alone in the world … or so he thinks, until he finds the ghost girl. She has pale skin, no toes, and wears strange lacy trousers like the grandfather bird. She even gives him a stick that makes fire! Daphne, the sole survivor of the wreck of the Sweet Judy, immediately regrets trying to shoot the native boy. Thank goodness the powder was wet and the gun only produced a spark! She's certain her father will come and rescue her soon, but for now, all the company she has is this boy and a foul-mouthed ship's parrot. But as other survivors, raiders and murderous mutineers flood onto the island, Mau and Daphne learn many curious things – and face many terrible dangers, as they start to forge a new Nation.
"Brilliantly funny dialogue, high peaks of imagination" The Times
"It's funny, exciting, lighthearted and, like all the best comedy, very serious." Frank Cottrell Boyce, The Guardian
Who's reading this?
We want to read this book