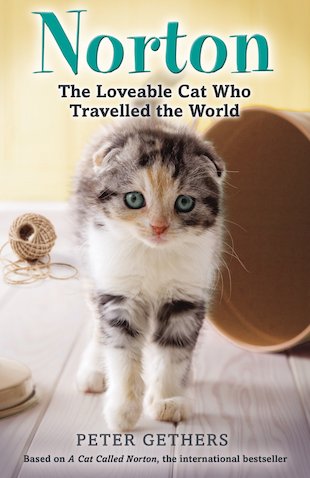 Look inside
Norton: The Loveable Cat Who Travelled the World
The amazing true story of a globe-trotting cat who travelled all round the world with his human companion! Peter Gethers hates cats. That is, until he meets Norton: a very cute and very friendly Scottish Fold kitten. Soon Peter and Norton are inseparable companions, travelling together on cars, boats, trains and planes, going all across the world! As they eat at plush restaurants, make new friends and meet famous personalities and movie stars, there's never a day without a new adventure in Norton's heart-warming real life story!
"A charming and heartening account." Kirkus Reviews
"Norton is clearly a charmer, and Gethers tells his story with contagious affection… Will warm the heart of any confirmed cat-lover." Washington Post
Who's reading this?
We want to read this book