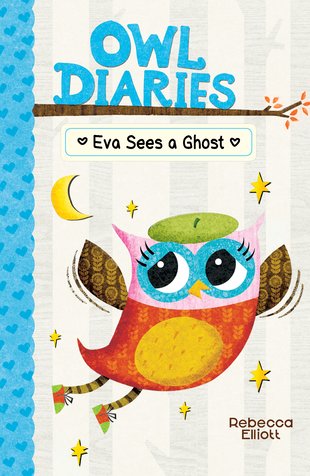 Look inside
Owl Diaries #2: Eva Sees a Ghost
Do ghost owls really exist? Find out in Eva's funny colour diary. (It's full of pretty owls, we promise.) Who thought of this genius idea? A book that feeds your owl obsession and gives you a funny story too. And it has colourful owl doodles right through. Exactly what we wanted. Eva is a young owl whose life is full of cool things. Pinecone phones, flying races and really late parties. But something weird has just shaken her cosy treehouse world. She's just spotted a ghost! What else could that strange white owl be?
Funny diary fiction about a young owl's life
Incredible colour pictures all the way through
Simple chapter reading which builds confidence
By a highly acclaimed Greenaway Medal nominee
#fluffy-friends
Who's reading this?
We want to read this book