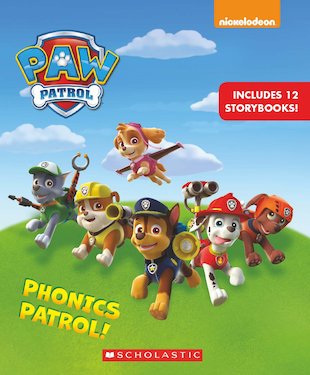 Look inside
PAW Patrol: Phonics Patrol! Box Set
Learn to read with the PAW Patrol!
This boxed set includes 12 full-colour storybooks, each focusing on one phonics sound. Designed to help children from Reception to Year 2 practise their reading skills.
Perfect for brushing up skills ready for the Year 1 Phonics Screening Test.
Phonics sounds covered
: short vowel sounds a, e, i, o, u; long vowel sounds a, e, i, o, u.
Don't miss set 2:
PAW Patrol: Ready, Set, Read! covers: beginning and ending SH, CH and TH; S blends; R blends; L blends; OO and OI/OY.
#gift-guide-mini-animals
#gift-guide-mini-film-tv
#film-tv-november-17