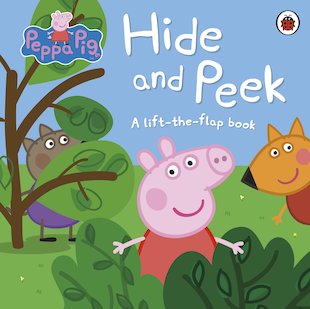 Look inside
Peppa Pig: Hide and Peek
A flip-flap delight! Are you ready to play hide-and-peek? In this bright and beautiful book, you've got an important job to do. What's that? Finding Peppa – and all her friends! They're busy playing a game of hide-and-seek. But Peppa has a problem: she can't find anyone! Psst: can you help her work out where they're hiding? And then – hang on! Where has Peppa gone?
An energetic flip-flap book of search-and-find play
All the colour and joy that kids expect from Peppa
Builds observation, prediction and first reading skills
Hours of fun for little fans of this best-loved piggy
Fun Stuff
Activities
Peppa loves to ride her bike, and now you can colour her in!
Who's reading this?