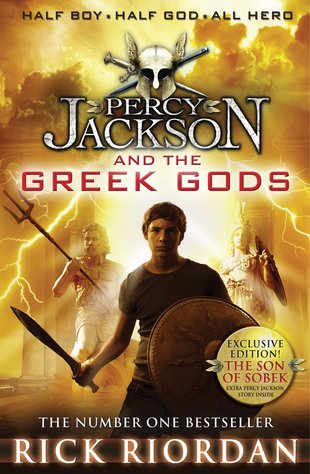 Look inside
Percy Jackson and the Greek Gods
Your golden ticket to Olympus. The divine lowdown (mostly pretty gross) from the hero in the know. Ever wanted to visit Mount Olympus and meet the gods of legend? Great: come and say hi to your new neighbours. Thieves, liars, killers: it's kind of like a high-security prison that's not, um, a prison. In fact, these dudes are ruling the world. Uh-oh: better not upset them… From Apollo to Zeus, this divine Who's Who is packed with gruesome bits, freaky facts and Percy's witty comments.
Nineteen Greek myths retold in Percy's inimitable voice
Discover the gods and goddesses of the Greek pantheon
The perfect companion to the Percy Jackson novels
The first Percy Jackson book won the Red House Award
#reading-lists-11
#top100-092016
#top100-ages9to11
#top-100-201718-primary
#top-100-201718-911
#top100age9to11
#top100-all
#top100-all1718
#top100age7to11
#top100-reading-collections
#summer-18
#sum-18
#sum-18-ie
Who's reading this?
We want to read this book