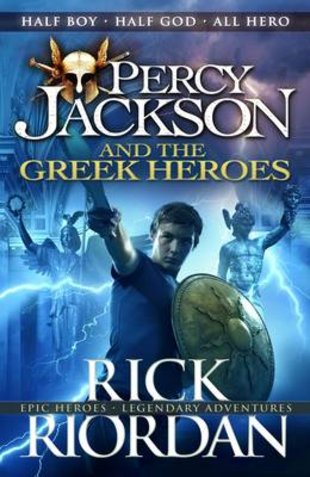 Look inside
Percy Jackson and the Greek Heroes
All the Greek myths you never heard in school, direct from the hero in the know. Like your Greek myths with a funny twist? Then there's only one half-god to call on: Percy Jackson. Even the titles of his tales will make you laugh so loud you wake the Underworld. 'Perseus Wants a Hug.' 'Phaethon Fails Driver's Ed.' 'Whatever It Is, Bellerophon Didn't Do It.' No one else tells them like this, right? Tee hee. But it's not all giggles (sorry). Expect poison, betrayals, gory murders and flesh-eating farm animals. With painful, tragic deaths for dessert.
Twelve Greek myths retold by dyslexic demigod Percy
Perfect companion to Percy Jackson and the Greek Gods
Bursting with action, battles, monsters and killer wit
The first Percy Jackson book won the Red House Award
#magicreads-230616
#summer-18
#sum-18
Who's reading this?
We want to read this book