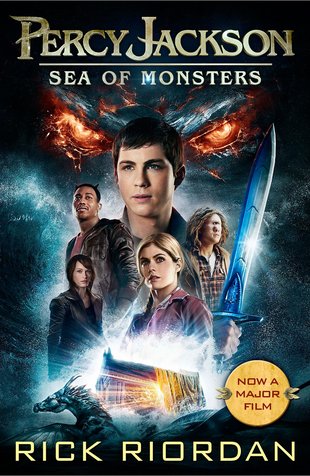 Look inside
Percy Jackson and the Sea of Monsters
Now a major film! Percy's second sizzling quest fighting ancient monsters in 21st century style!
Percy's had a quiet year. Not a single monster has set foot in his New York school. But out of the blue, a game of dodgeball with some cannibal giants turns very UGLY. And worse is to come. The magical borders protecting Half-Blood Hill's young demi-gods are failing. Somebody has poisoned the magical pine tree which protects the borders from danger. As demons and monsters attack, the only way to restore the tree's power is to find the mythical Golden Fleece. But the Fleece lies lost across the Sea of Monsters, a place of treachery and terror. And guess who is going to tackle the deadly quest of finding it? That's right: Percy Jackson!
"Witty and inspired." The Times
"It's Buffy meets Artemis Fowl. Thumbs up." Sunday Times
Who's reading this?
We want to read this book