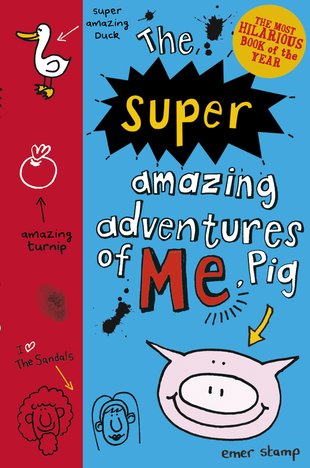 Look inside
Pig #2: The Super Amazing Adventures of Me, Pig
We loves Pig. He is so funny and cheerful and huggably porky. But definitely not like pork pie at all. No way. He looks so cute we is wanting to scratch him under the chin. Plus, he's taught us his special Pig language. Is that a clever pig or what? All of us wishes to take him home. But Pig is already adopted by two vegetarian farmers. He even has a new best friend: Kitty. She is super nice. Pig is super happy. Silly old Duck only says Kitty is super evil cos he is jealous. Right?
#reading-lists-9
#rr-year6
#pig-scb-16
Fun Stuff
Activities
Love reading about animals? Here are our top tips of old favourites and the best new titles.

Oink! Get inspired by Pig and doodle some farmyard funnies with our free download.
Who's reading this?
We want to read this book