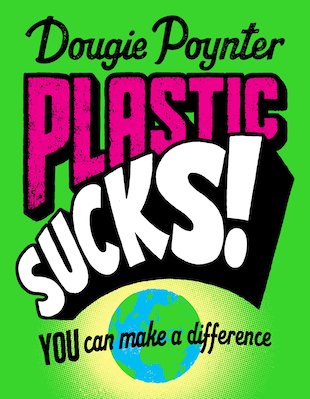 Look inside
Plastic Sucks! You Can Make a Difference
Musical maestro and eco hero Dougie Poynter explains how to live without the Big Bad P! How can we save the planet? We're all asking the same question. Luckily, Dougie is here with some answers! Plastic is everywhere, and it sucks. It fills up oceans, hurts wildlife and (worst of all) it never goes away. So it's time to take action! This book is full of simple ways to cut down your plastic use and protect the planet. It's got loads of facts, tips and cool infographics, plus Dougie's own stories of standing up for change. The good news is: YOU CAN make a difference. Open up to find out how!
A clear and positive guide to reducing plastic use
Shows how we can make changes to save the planet
By McFly star and best-loved author Dougie Poynter
Dougie is a lifelong supporter of environmental causes
He has campaigned to ban microbeads and save gorillas
Who's reading this?
We want to read this book