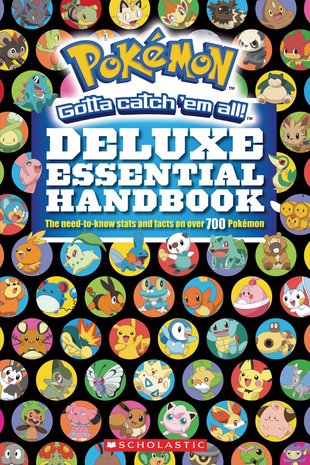 Look inside
Pokemon: Deluxe Essential Handbook
All the monsters. All the smarts. Get magic critters eating from your hand. Becoming a master Pokemon trainer is a tough call. There are over 700 critters to catch and train up, for a start. Plus: pretty much none of them talk. And some of them can zap you! Where on earth should you start? Well, basically, HERE. Your one-stop guide to ALL the cute beasties of the Pokemon world. Don't just sit there: catch 'em all!
Revised and updated edition of the classic handbook
All the facts on all the Pokemon – in one place!
368 pages of colour photos and must-know facts
Over 700 Pokemon profiles from every region
#8-11years-1212
#games-films-wbd
#screen-gaming-17
#gift-guide-xd-film-tv
#gift-guide-xd-bestsellers
#film-tv-november-17
Who's reading this?
We want to read this book