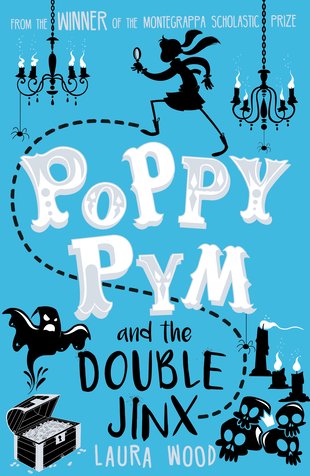 Look inside
Poppy Pym #2: Poppy Pym and the Double Jinx
Curses: load of rubbish or for real? Super sleuth Poppy must figure it out when trouble strikes 'cursed' play Macbeth… People say Shakespeare's Macbeth brings bad luck to all who try to stage it. In the case of the Brimwell town production, this seems to be true. An arsonist has struck, burning down the venue. Now the play has been moved to Poppy's school. But the attacks aren't over – and the fact that it's Halloween just makes things creepier. Can Poppy find the culprit and save the play? Circus star. Super sleuth. Mystery buster. Queen of surprises. If Poppy isn't your best friend yet – why not?
New from the winner of the Montegrappa Scholastic Prize
The second book about Poppy – sleuth and circus star
Addictive school story mixed with a Halloween mystery
Great if you love Enid Blyton or Murder Most Unladylike
Who's reading this?
We want to read this book