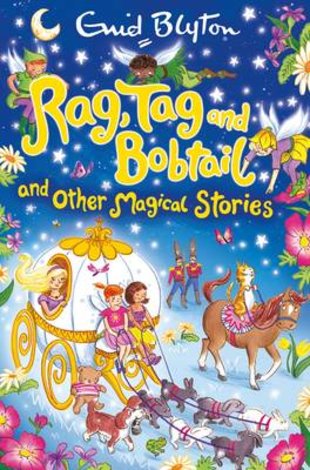 Look inside
Rag, Tag and Bobtail and Other Magical Stories
Three pixies. Two bunnies. One little brown pony. 23 magical Enid Blyton tales! If you love a great story, you'll adore this classic collection by one of the best-loved children's authors of all time. First you'll meet Rag, Tag and Bobtail: three tiny little pixies. They have three wishes – but what will they wish for? Then there are bouncy rabbits Flop and Whiskers, and the quarrelsome tin soldiers. Plus the little brown pony, the two good fairies, the three naughty children and oh so many more!
Classic collection of 23 magical Blyton stories
Beautifully illustrated by Hannah George
Delightful array of magical and everyday themes
Perfect for bedtimes or daily reading practice
#march-star-buys
#enid-blyton-17
Who's reading this?
We want to read this book