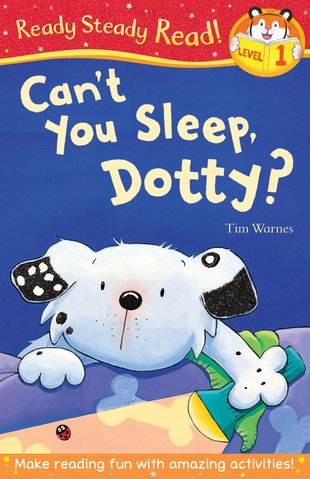 Look inside
Ready, Steady, Read! Can't You Sleep, Dotty?
Dotty has tried everything to get to sleep. She's even been counting herds of boring sheep. But it's no use. The Sandman just won't come. Soon all her friends are trying to help her. They have lots of ideas – some of them clever, some of them crazy… but Dotty is still so tired. Will anything work for this yawning young lady?
Perfect for beginners, this Ready, Steady Read story includes games and activities to reinforce learning and test comprehension in a way that early learners will love. Short, clear sentences and simple vocabulary make this series a great first stepping stone in your child's journey towards confident solo reading.