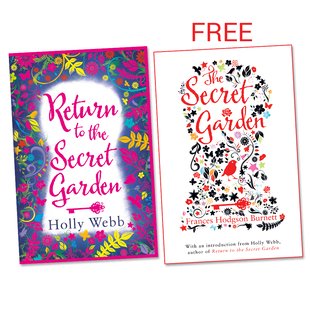 Look inside
Return to the Secret Garden with FREE The Secret Garden
Holly's gorgeous sequel plus the original classic book for FREE! You'll almost overdose on loveliness. High in the remote Yorkshire moors is a grand house, Misselthwaite Manor. It looks like a lonely place. But don't be fooled. Hidden in the grounds is a secret garden with the power to transform lives. It works its magic when grieving orphan Mary arrives from India. (That's the first book.) Then again in Holly's sequel, when it offers a lifeline to a World War Two evacuee. Life is magical. Hope never dies. Miracles do happen. Here's proof.
Holly Webb's magical sequel to A Secret Garden
Includes a

FREE

copy of the original classic book!
Heartwarming and cosy – a must for any bookshelf
The Times Children's Book of the Week in 2015
#gift-guide-xd-classics
#isbc-handpicked