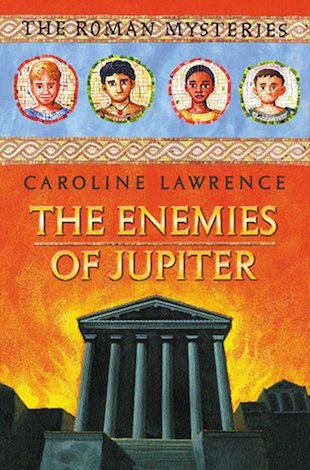 Look inside
Roman Mysteries -The Enemies of Jupiter
It's February, AD 80.
The fever that started in Ostia is sweeping through Rome.
Jonathan's father, Doctor Mordecai, is summoned to Rome to bring his healing skills to the plague victims. It's a dangerous place to go, but Jonathan, Flavia, Nubia and Lupus are required to accompany him. The Emperor Titus believes that they can help him find the mysterious enemy who seeks to destroy Rome.
The children's investigations take them from the Imperial Palace to the Tiber Island, but Jonathan is distracted by a secret mission of his own. And suddenly, he finds that everything is terrifyingly out of control.