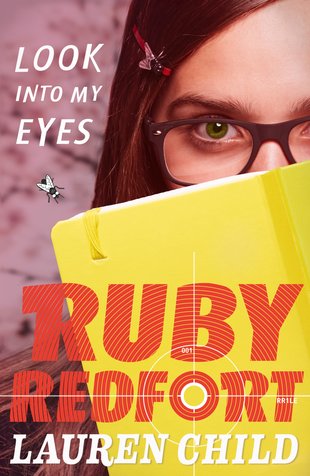 Look inside
Ruby Redfort #1: Look into My Eyes
Hey, buster! Is life a total yawn? Break out of boredom with Ruby Redfort. The tough-cookie sleuth who makes Nancy Drew look like a crybaby. Want to know more? Of course you do, bozo. So here's the lowdown. She's a genius code-cracker, super sleuth and gadget-laden special agent. Her skills are sizzling hot, but she always stays ice-cool in a crisis! In this first mission, a hush-hush job leads Ruby into deadly danger. But if those dumb crooks think they can mess with Ruby, they think wrong. Ouch.
The first book in Lauren Child's barnstorming series
Wisecracking sleuth Ruby Redfort is a true one-off
A cheeky send-up of the hardboiled detective genre
"The coolest girl hero in years" – The Times
Who's reading this?
We want to read this book