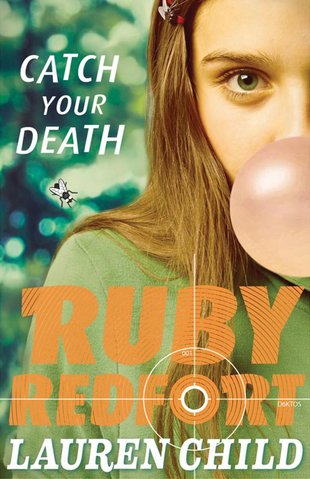 Look inside
Ruby Redfort #3: Catch Your Death
Tough-cookie sleuth Ruby Redfort is no stranger to danger. She's been in all kinds of hairy situations. But now things are getting REALLY WILD. What leaps out of a tree and mauls you to death in the blink of an eye? Answer: tigers! But relax – the only place you'll find them round here is in a zoo. Right? Errr – wrong. Tigers are roaming the streets of Twinford. Who has loosed these rare and savage beasts? Will Ruby crack the case (and catch the tigers) before they kill someone?
The third book in Lauren Child's barnstorming series
Wisecracking sleuth Ruby Redfort is a true one-off
A cheeky send-up of the hardboiled detective genre
"The coolest girl hero in years" – The Times
Who's reading this?
We want to read this book