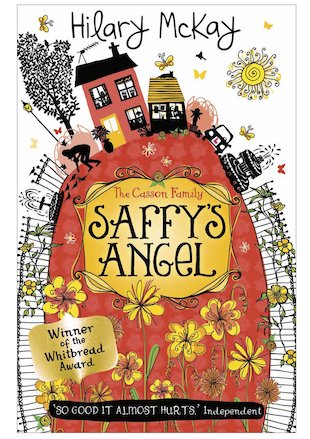 Look inside
Saffy's Angel
There are four children in the Casson family, and they are all named after colours; Cadmium Gold (Caddy), Indigo Blue (Indigo), Permanent Rose… and Saffy. Hot-tempered, smart Saffy is also named after a colour, Saffron Yellow, but she can't find hers on the colour chart. Why not? The answer comes as a bolt from the blue: Saffy is adopted. As Saffron tries to come to terms with the shocking news, her grandfather dies and leaves her a stone angel. But where is it?
While Saffy and her new friend Sarah head off to Italy in a quest to find the angel, her brother and sisters at home are also hunting for the truth. But what they finally unearth is a family secret that will shake them all to the core. Warm, wise, moving, unexpected and totally original, this Whitbread Award winner will leave your heart in your mouth.
"Quirky and curious … unforgettable. The central characters are strong, lovable – and unique." The Bookseller
Who's reading this?
We want to read this book