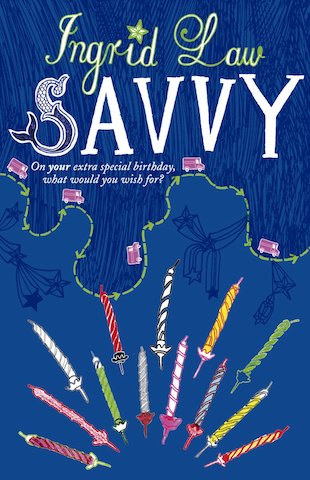 Look inside
Savvy
Mibs's brother Rocket can control electricity, zipping and zapping all over the place. Her brother Fish creates storms and hurricanes. Her mum has the gift of doing everything perfectly, whether it's baking a cake or cheering someone up. And now Mibs is turning 13 – her own savvy birthday. What will her special power turn out to be? Following its lively heroine, Mibs, through an unexpected road trip, a family crisis and a brush with the supernatural, this quirky tale of growing up and facing change is a refreshing delight.
"A vibrant and cinematic novel that readers are going to love." Publishers Weekly
" A quirky feel-good narrative with a homespun warmth." Sunday Times
Who's reading this?
We want to read this book