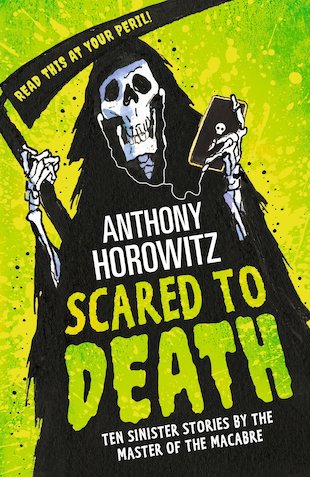 Look inside
Scared to Death
How scary can scary be? Ask dark genius Anthony Horror-witz! Did you know that the author of Alex Rider is also a horror writer known for his dark streak of killer wit? Now this master of the macabre brings you ten fiendish tales to give you screaming nightmares. Warning: only for brave kids! The train that takes you on a one-way ride to hell. The TV quiz show where death is the penalty. Robots with a shocking agenda. A neighbour you really shouldn't call on. Horrible deaths, torturous twists and nervous giggles galore. Are you sitting comfortably? Are you ready to be scared to death?
Ten tales of horror by the brilliant Anthony Horowitz
Anthony is the bestselling author of the Alex Rider novels
He also wrote The Power of Five and Groosham Grange
Unbearably tense, dazzlingly inventive and darkly witty
Who's reading this?
We want to read this book