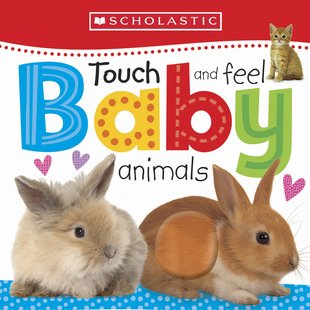 Look inside
Scholastic Early Learners: Touch and Feel Baby Animals
Blissfully soothing. Stroke these fluffy little friends and look at cute photos all day long. Say hello to a whole book of cuddly animal buddies. Do you want to stroke them? Well – don't be shy. You can ruffle their soft fur, smooth their ears or tickle their fluffy tummies. From hamster pups to chubby panda cubs, they're simply made for hugs. The kind of book you have to touch and hold to admire its total loveliness. Where does it belong? In your lucky little paws.
Beautiful and tactile mini book for tiny animal-lovers
With strokable texture patches and a padded cover
Name each baby animal and repeat the sound it makes
Perfect for pre-readers, with 2-5 short words per page
Who's reading this?
We want to read this book