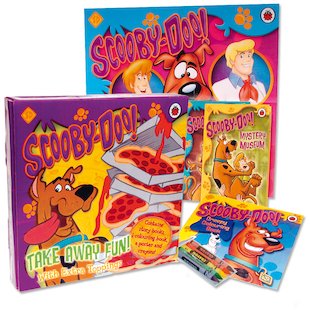 Look inside
Scooby-Doo! Take-Away Fun!
Hungry for excitement? Just pop open this pizza box for a steaming slice of Scooby fun! Inside you'll find a huge helping of fab activities, guaranteed to keep you stuffed for days. Tackle the mysterious scenes inside the cool colouring book, using the crayons in your takeaway pack. Get stuck into two spooky stories full of sleuthing action. Or give your bedroom wall a taste of adventure with an awesome poster where all the excitement comes alive!
Box contains two mini storybooks, a colouring book, crayons and a wall poster.