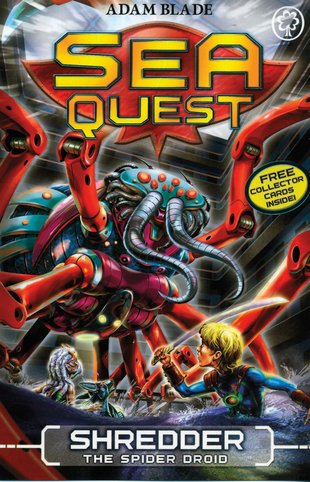 Look inside
Sea Quest Series 2 #5: Sea Quest: Shredder the Spider Droid
A brand new Sea Quest begins – sci-fi action fantasy gone ultra! We just cannot tear ourselves away from Adam Blade's gripping new series. When Max meets the mysterious Sea Ghosts, they ask for his help. An evil genius is threatening to wreck their underwater city. Now Max must venture deep beneath the seabed to battle Shredder the Spider Droid. We've got our fingers crossed for him – but will that be enough?
Fun Stuff
Activities
Here's an action-packed picture of Silda the Electric Eel for you to colour!

It's the sensational new series from the creator of Beast Quest! Download free Sea Quest wallpaper.

Dare you dive in? Download cool Max wallpaper.
Who's reading this?