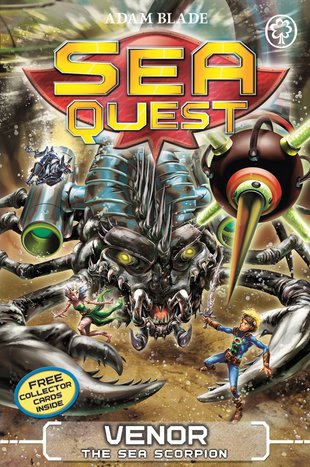 Look inside
Sea Quest Series 5 #19: Venor the Sea Scorpion
A giant robotic sea scorpion. Sound like your idea of fun? Then join Max and Lia on their latest quest. Their battle to defeat the wicked pirate Red Eye is hotting up by the minute. Deep beneath the waves, Red Eye's crew of robotic monsters is joined by a new threat with a sting in the tail. Our heroes face a deadly battle. But hey, that's exactly what we're here for.
Fun Stuff
Activities
Here's an action-packed picture of Silda the Electric Eel for you to colour!

Dare you dive in? Download cool Max wallpaper.
Who's reading this?