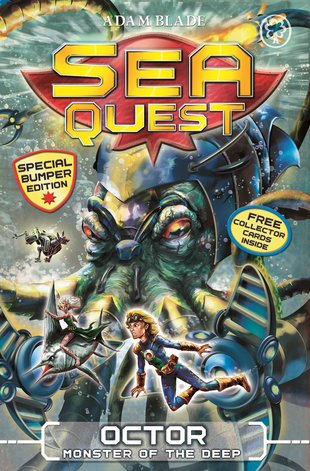 Look inside
Sea Quest Special #4: Octor, Monster of the Deep
Oh, we do like to be beside a Sea Quest: the scarier the better! This octo-horror will NOT disappoint! (Nor will the free collector cards you get with this cool bumper edition.) Max is about to face a truly special monster. It's got eight arms and no heart. Oh yes – and it shoots jets of fire! Battling this Robobeast at the Lost Lagoon is the kind of lake break you might never return from. But Planet Nemos needs Max and Lia. They won't turn away. Will you?
#10-for-10-17
Fun Stuff
Activities
Here's an action-packed picture of Silda the Electric Eel for you to colour!

It's the sensational new series from the creator of Beast Quest! Download free Sea Quest wallpaper.
Who's reading this?