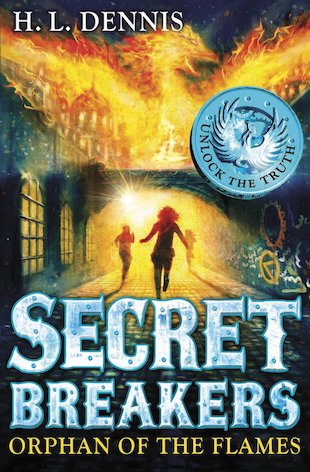 Look inside
Secret Breakers: Orphan of the Flames
Brodie, Hunter and Tusia are back at Station X, the code-cracking station at Bletchley Park. And they are still wrestling with the great unanswered question: what lies behind the ancient code of the Voynich Manuscript? Their first adventure left them with a musical box that plays a tune by the composer, Elgar. Now their search takes them to a coded letter Elgar wrote to a friend: the 'Dorabella Cipher'. Soon a twisting trail leads the young code-crackers from medieval book burnings in Florence to London's notorious Newgate Prison. But what is the secret of the mysterious boy known as the Orphan of the Flames? And can they hide from the sinister anti-truth organisation which is still attempting to kill them? The second gripping story in this unique puzzle-solving series – a Da Vinci Code for kids!
Fun Stuff
Activities
Can you decipher these codes?

Can you crack these codes?
Who's reading this?