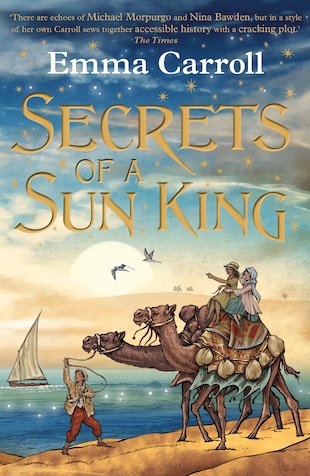 Look inside
Secrets of a Sun King
How would it be to find King Tut's tomb? Eerie, much! And then a curse strikes… It's November, 1922. In a remote valley in Egypt, the tomb of a long-dead pharaoh is about to be revealed. The riveted public, hooked on the story, waits for news with bated breath. Among them is Lilian Kaye, who lives in a flat above a shop in London. Then the news takes a sinister turn. A famous Egyptologist disappears. All that remains of him are his feet. Then Lil's grandpa is suddenly taken ill. And when a mysterious package arrives for him, sent by the missing man, Lil starts to wonder: what if the rumours of a pharaoh's curse are true?
A rip-roaring mystery by the author of Strange Star
Brilliantly evokes a lost age of discovery and exploration
A spooky, atmospheric, beautifully written adventure story
Perfect for fans of Rick Riordan and Katherine Woodfine
Who's reading this?
We want to read this book