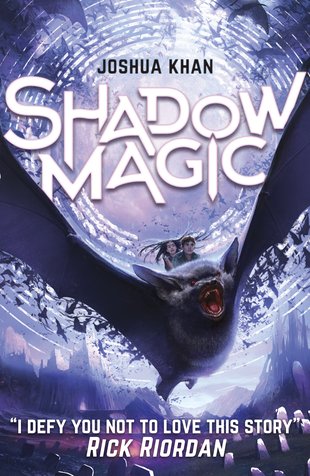 Look inside
Shadow Magic #1: Shadow Magic
Lilith of Castle Gloom is the ultimate goth girl. Her ancestors ruled over spirits and raised dead armies. (Ugh.) But now Lords of Light are marching on Lilith. Dark = evil. Light = good. Or not… In a world ruled by six Houses of Magic, someone's got it in for Lilith Shadow. To be honest, that's no huge surprise. Being a teenage queen of darkness, ruler of the haunted kingdom of Gehenna, makes her a big fat target. (Like her parents, before they violently died.) Now Lilith's ancient enemies are rising: the Solars – Lords of Light. They want her country… and her life. But what about the shadow creatures? What about the haunted castles and dark forests? Can Lilith save them from being dragged into the ruthless sunlight?
Thrilling Gothic fantasy: a teenage Game of Thrones
Dark sorcery, twisted betrayals and bitter conflict
Ideal for fans of of Goth Girl and House of Secrets
"Zestful, dynamic and addictive" – Jonathan Stroud
#halloween20-16
#thrillers-sc17
#summer-18
#sum-18
Who's reading this?
We want to read this book