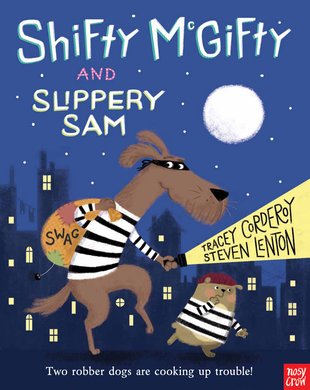 Look inside
Shifty McGifty and Slippery Sam
You've probably heard of cat burglars. But what about dog burglars? Shifty McGifty and Slippery Sam are two naughty dog robbers. The trouble is… they're rubbish at crime! Then these cute criminals have a brainwave. If they invite all the neighbours round for a tea party, they can burgle their empty homes. But when the dogs start baking, they also start having fun. Could this be the career change they've been looking for?
A treat of a picture book by top talent Tracey Corderoy
Laugh out loud as these dogs learn that crime doesn't pay!
Beautifully bright, imaginative artwork by Steven Lenton
First in a bestselling series about these cute canines
#toppacks-reading-collections
#sum-18-ie