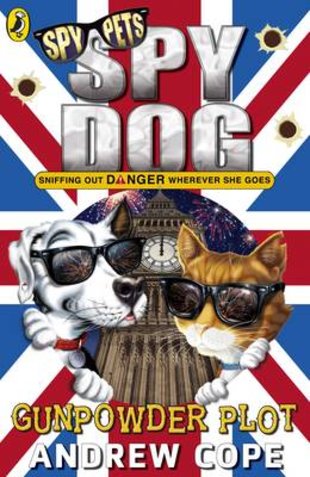 Look inside
Spy Dog: Gunpowder Plot
Mr Big vs Lara: the epic finale! He's got dynamite. She's got furry backup. This is going to end with a BANG! Remember the 5th of November? Mr Big certainly does, and he's feeling inspired by Guy Fawkes and his Gunpowder Plot. He wants to blow up Big Ben – and all the prisons in the country! It'll be the crime of the century. And this time, it won't all go wrong. Or will it? Lara and her spy team have their noses to the ground. They can smell evil… and the scent is coming from London! So they follow the clues to Big Ben's clock tower, where the explosives are hidden. There are red buses to ride and pigeons to chase. But can Lara stop Mr Big in time?
The action-packed

LAST EVER

Spy Dog adventure!
A heart-pounding mission set in the heart of London
Spy capers where 007 meets The Secret Life of Pets
Bestselling series which has won the Red House Award
Fun Stuff
Activities
Colour in Lara working undercover in the classroom!
Who's reading this?