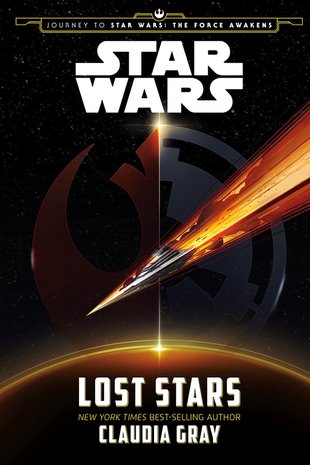 Look inside
Star Wars: Lost Stars
Would you refuse to crush on someone with awful taste in music? What about someone with totally different views from yours? Now try being a rebel in love with an Empire fighter pilot. Tricky. Two childhood friends – Ciena Ree and Thane Kyrell – have grown up to become an Imperial officer and a Rebel pilot. Now they're fighting on opposite sides of the war. Will these two star-crossed lovers ever reunite? Or will duty tear them – and the galaxy – apart? This gripping Star Wars novel revisits the immense galactic conflict through the eyes of two new characters trapped in a conflict of the heart.
Thrilling and romantic new addition to the Star Wars canon
Bonus all-new content leading on from Return of the Jedi
Also contains hints and clues to new film The Force Awakens
Epic bumper tale based around key events in the Star Wars galaxy
Who's reading this?
We want to read this book