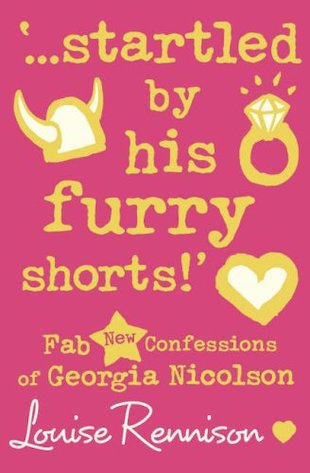 Look inside
...Startled By His Furry Shorts!
"Why did I admit I wanted Masimo to be my proper boyfriend? Why? One minute he was snogging me, and the next he was snogging Wet Lindsay, stick insect and drip. Perhaps I should tell him he can go out with her as well as me. But then I might snog him just after she has, which would mean I have practically snogged her! Erlack!! I would rather snog my cat, Angus! He has certainly got nicer legs… Well, more of them anyway."
Georgia is on the rack of luuurve once more. Will Masimo the Italian Stallion agree to be her one and only? How does she really feel about her old friend and lip-nibbling partner, Dave the Laugh? And has Robbie the Sex God really gone for good? As Georgia roasts on the hot coals of love, there's only one thing that will make her feel better… and that's writing yet another cringe-making confession!