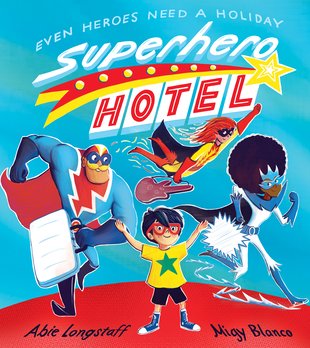 Look inside
Superhero Hotel
Welcome to the Superhero Hotel: a top-secret place where the world's caped crusaders come to relax. It's their chance to kick back and switch off after a hard day saving the planet. There's just one problem: superheroes hate relaxing! They soon get bored of having nothing to do, so they decide to help out in the hotel. Trouble is, they're even more rubbish at helping than they are at relaxing! Now our heroes have created a REAL crisis! Can they save the hotel before it's too late?
By the bestselling author of The Fairytale Hairdresser
An action-packed riot full of mayhem, chaos and giggles
Kids will love the quirky theme of a hotel for superheroes
Vibrant high-energy artwork and lots of amazing gadgets
Fun Stuff
Activities
Superhero Hotel Colouring Activity
Who's reading this?