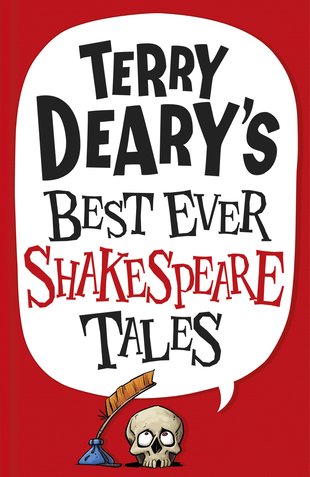 Look inside
Terry Deary's Best Ever Shakespeare Tales
The Bard gets the Horrible treatment. Quizzes, cartoons and comic strips – plus all Shakey's nasty bits. And goodness me, how jolly nasty they are! What do you get when Shakespeare meets author Terry Deary, of Horrible Histories fame? Ten timeless Shakespeare plays rewritten in a super-funny style! Forget the weddings, fairies and yawnsome love poems. Here are the murderers and madmen, ghosts, witches and crazed kings. Yucky bits! Funny bits! Loads of amazing facts!
A brilliantly witty retelling of ten Shakespeare plays
Written by Horrible Histories star author Terry Deary
Explores the history and staging of each featured play
King Lear, Twelfth Night, Macbeth, Hamlet and more
Who's reading this?
We want to read this book