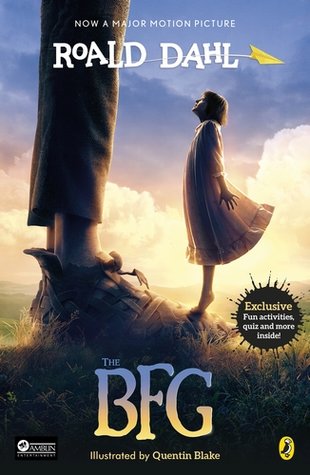 Look inside
The BFG (Film Edition)
The book that inspired the BIG new film! The BFG is so huge he towers over trees and houses. But most children never see him. He only visits at night. That's when he comes to catch people's dreams like precious, lovely butterflies. And that's how he meets Sophie: his brave little human friend! Sadly, not every giant is as kind and friendly as the BFG. The other giants are horrid gruesome beasts who like to guzzle up teeny-tiny human beans! Someone needs to rid the world of the Bloodbottler, the Fleshlumpeater and their monstrous friends. Can the BFG and Sophie do it – together?
The film edition of Roald Dahl's best-loved classic
Stuffed with Quentin Blake's exuberant artwork
Hilarious tale of dreams, friendship and good vs evil
Winner of the Red House Book Award in 1983
#modern-classics
#bookadventure2016-7to9
#bookadventure2016-9to11
#anotherworld-2016
#bookadventurers-010716
Who's reading this?
We want to read this book