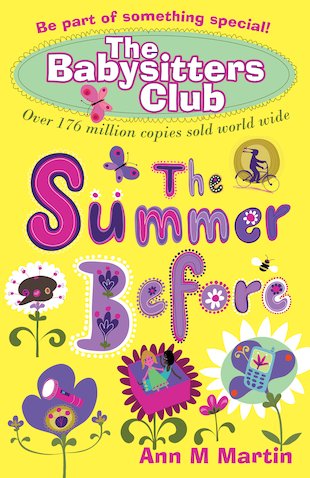 Look inside
The Babysitters Club (new) #0: The Summer Before
Before there was the Babysitters Club, there were four girls: Kristy, Mary Anne, Claudia and Stacey. As they start the summer before seventh grade, each of them is on the cusp of a big change. Kristy is still hung up on hoping that her father will come home. Mary Anne has to prove to her dad that she's no longer a little girl. Claudia is navigating her first major crush, and Stacey is leaving her entire New York City life behind. Together, the four create a friendship that grows into a very special club, sharing crushes, family secrets, and good times and bad ones alike… Find out how it all began in this fantastic prequel to the Babysitters Club books, from a series that has sold over 176 million copies!
Fun Stuff
Activities
Form your own babysitters' club with badges for you and your friends.

Tips to help you become the most gifted ghost story-teller on the block!

Ever felt your outfit needed that extra something? Grab your closest girlfriends and try some of our ideas!

Make a yummy treat – much tastier than it sounds!

Nothing tastier has ever been put between two slices of bread…

When the snack attack hits, be prepared with this crunchy cravings killer!

Enjoy a cool, tasty treat on a hot day!

The ultimate summer game for warm summer nights!
Who's reading this?