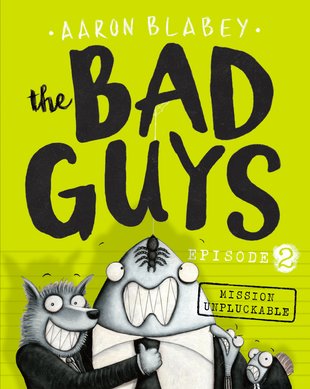 Look inside
The Bad Guys: Episode 2 - Mission Unpluckable
The Bad Guys are back – and they're ready to do more good deeds, whether you you want them to or not! Ten thousand chickens are trapped in a high-tech cage farm. Who could possibly save them? Well, how about a WOLF, a SHARK, a PIRANHA and a WHOPPING GREAT SNAKE also known as 'the Chicken Swallower'? What could POSSIBLY go wrong? These not-so-bad guys might look pretty scary (though not very pretty), but they're definitely good for a laugh!
Second in this hilarious new graphic novel series
By the creator of Pig the Pug and Thelma the Unicorn
Action, adventure, big laughs and sharks in dresses
Aaron Blabey is a brilliant author, artist and TV actor
Who's reading this?
We want to read this book