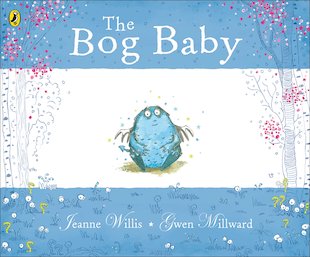 Look inside
The Bog Baby
When two small sisters go fishing in the magic pond, they find something much better than a frog or a newt: a bog baby. He's little and blue with wings like a dragon, and the girls decide to make him their secret. Pssst! I won't tell if you won't! But the bog baby is a wild thing, and when he becomes poorly, the girls realise they must tell Mum. And she teaches them the greatest lesson of all – if you really love something, you have to let it go.
A touching and beautiful tale of magic, loss and friendship, which won the Booktrust Pre-School Award in 2008.
"A rather old-fashioned story, beautifully moving, which tells about friendship, family life and having to accept that animals have to live in different places" Wendy Cooling, Booktrust Award judge
Who's reading this?
We want to read this book