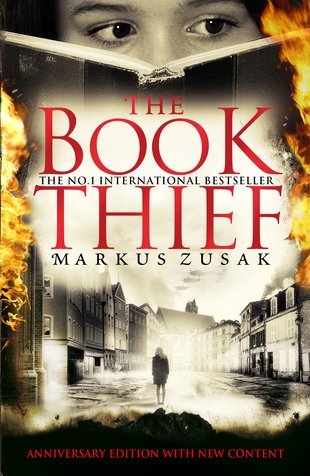 Look inside
The Book Thief
Truly unique. I mean, how often do you get to read a book narrated by Death himself…? It's 1939. In Nazi Germany, Death's getting busy. And while he takes lives, Liesel steals books. When Death starts getting too close, can a story help Liesel survive? The shadow of the Holocaust is looming when Liesel finds the book that changes her life. Abandoned in the snow: The Gravedigger's Handbook. The start of her love affair with books. You've heard of a kleptomaniac? She's a booktomaniac. Soon she's stealing books wherever she can find them. When Liesel's foster family hide a Jew in their basement, can her love of stories keep them all alive…?
An extraordinary modern classic and no. 1 bestseller
This 10th anniversary edition includes bonus new content
A superbly crafted tale of hope that burns with intensity
Now a film starring Sophie Nélisse and Geoffrey Rush
"Extraordinary, resonant and relevant, beautiful and angry." Telegraph
"Raw, deeply moving, immeasurably sad, this is a must-read." Carousel
#essential-ya-092016
#top-100-201718-11
#top100age11plus
#top100-all
#top100-all1718
#top100age11to13plus
#gift-guide-teen-stocking-fillers
#gift-guide-teen-thoughtful
#gift-guide-teen-tv-film
#gift-guide-teen-bestsellers
#film-tv-november-17
#summer-18
#sum-18
#fathers-day-2018
Who's reading this?
We want to read this book