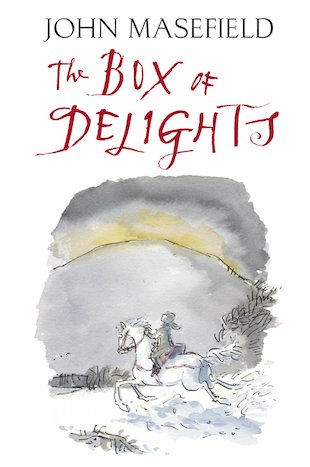 Look inside
The Box of Delights
"And now, Master Harker, now that the Wolves are Running, perhaps you could do something to stop their Bite?"
A timeless seasonal fantasy that glows with wild magic. It's Christmas, and Kay Harker is looking forward to skating, snow and glowing log fires. But on his way home he meets a strange Punch and Judy man, who says that he is in mortal danger – and then thrusts a mysterious box into Kay's hands. The "box of delights" opens the door to a world of magical adventures. Soon Kay is learning to fly through the air, travelling back in time – and fighting evil pirate rats! But the sinister wolves are running, and danger is racing in… A Yuletide classic to enjoy by the fire with a mug of steaming cocoa as the winter darkness draws in.
"Never loses its snowy-Christmas, Nutcracker enchantment." The Independent
"A plum pudding of strange adventures." The Washington Post
Who's reading this?
We want to read this book